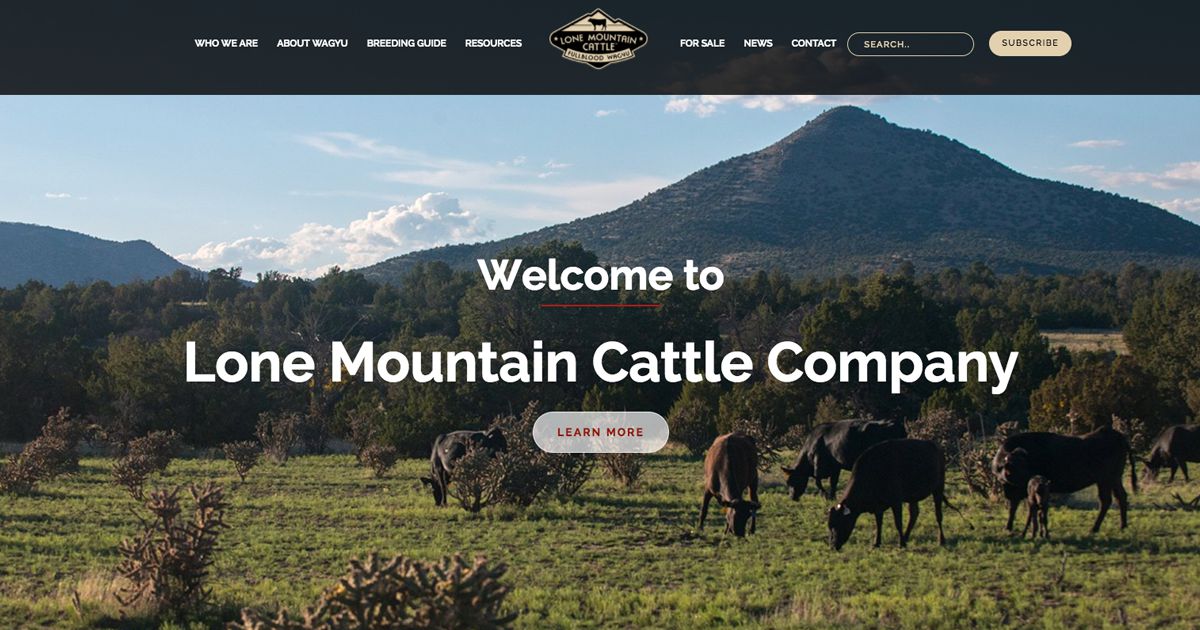 Welcome to our Redesigned Website!
Welcome to the newly refurbished Lone Mountain Cattle Company website!
We hope this site will serve to be your leading resource for information, news, and resources on Fullblood Wagyu production, breeding, raising and genetics.
The Lone Mountain Cattle Company website is a trusted and valued receptacle for cutting-edge research and insights, and we have heard from so many of our peers, partners, and friends of what a treasure trove this resource has been. Our aim here is to provide more updates and news going forward.
So, please sign up for updates, follow our posts, comment and ask questions, share your own insights, and let's continue to make this special breed shine.