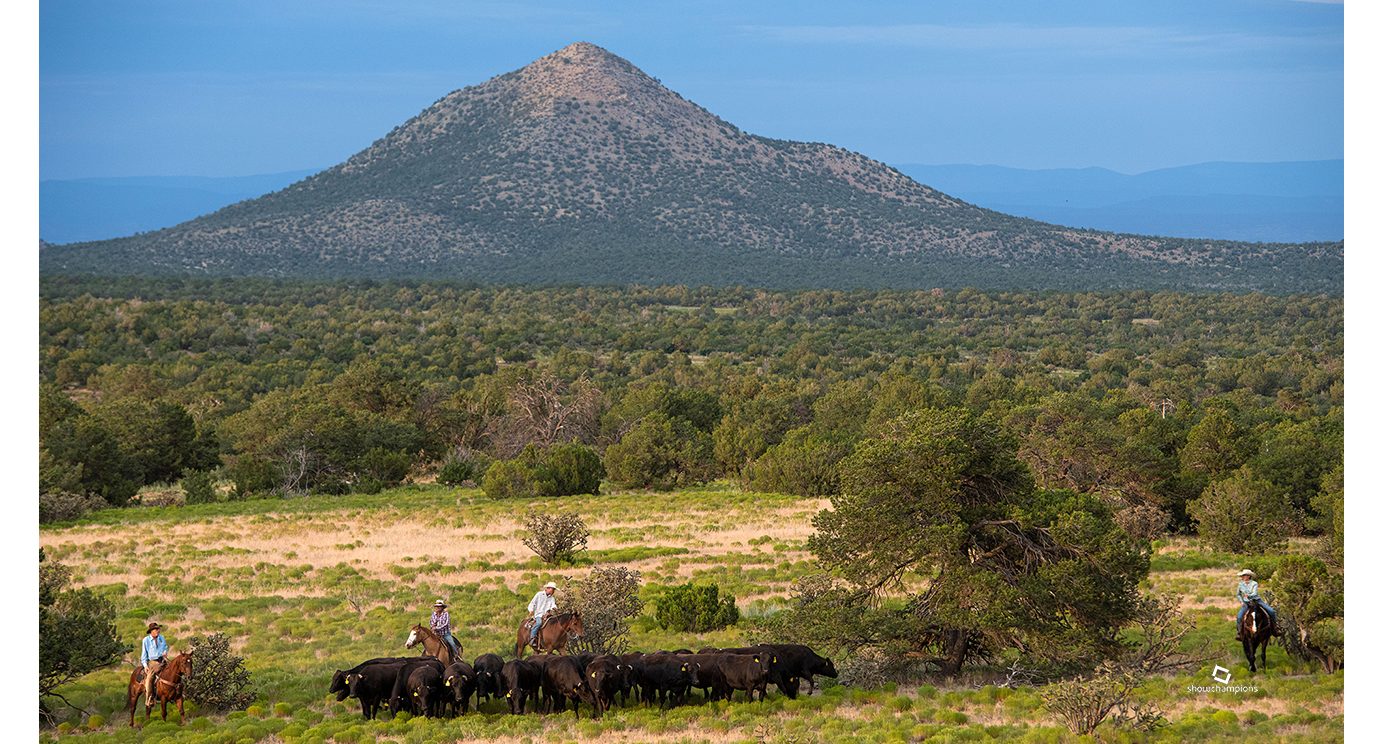 Lone Mountain Cattle Announces 2019 Sale Dates and Details
We are pleased to welcome you to Lone Mountain Cattle's 2019 Production Sale on Saturday, September 14 at 1 p.m. at the Santa Fe Hilton Historic Plaza Hotel. We hope you'll join us for the weekend's events!
This year's sale features 58 lots, including a few embryo lots with exciting new genetics. Among this year's biggest draws are the daughters of foundation sires, as well as pregnancies and embryos by Mayura L0010, son of the "The King of Australian Wagyu Sires" Itoshigenami Junior 0139 and Sumo Michifuku F154, the outstanding son of Michifuku. Both sires are leaders in recently published Australian Wagyu Sire Summary.
We will be headquartered at the Hilton Plaza Hotel in downtown Santa Fe, but offer folks hauling trailers parking at the Ranch (a short, 45-minute drive). We'll also be welcoming folks to the Ranch on Thursday and Friday (the 12th and 13th) for cattle viewing, and will be holding an informal get-together Friday mid-afternoon withWagyu sausages, burgers and refreshments.
Sale Details
The sale featuring renowned auctioneer Butch Booker will begin promptly at 1 p.m. on Saturday, following a complimentary lunch at the Hilton (Sale HQ), beginning at 11:30 a.m. While we'd love to see you in-person, we'll be streaming the sale on LiveAuctions.tv. Register now to view the sale and participate.
If you would like to RSVP for the auction or would like a printed catalog, email us at info@lonemountaincattle.com with your name and address.
Lodging Details 
An auction group rate for will be available at the Santa Fe Hilton Plaza Hotel from September 12-15. You can make reservations here, using the code LMC at checkout. Reservations can also be made by calling 1-800-774-1500 / 505-988-2811 or emailing the Reservation Manager Carla.montoya@hilton.com. There are a limited number of rooms in the LMC block, make reservations early to take advantage of our special rate. Look forward to seeing you in Santa Fe!